Download Zombie Army 4: Dead War [build 2020.10.21.973201 + DLCs] Repack by xatab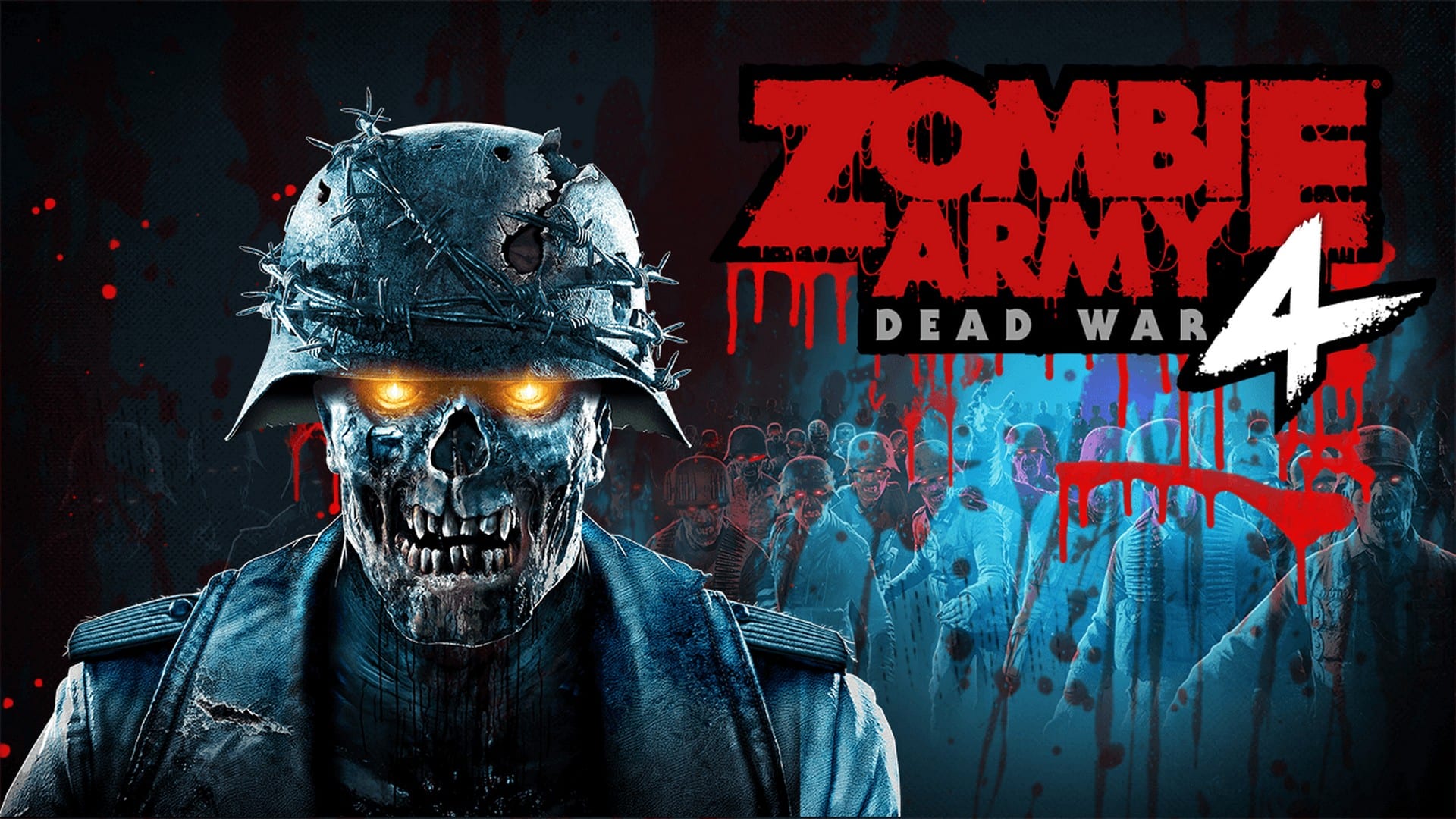 Game Details
Release name : Zombie Army 4: Dead War [build 2020.10.21.973201 + DLCs] Repack by xatab
Size : 30.90 GB
Title : Zombie Army 4 Dead War
Genre : Shooter
Developer : Rebellion
Publisher : Rebellion
Store : click here
Release Date : Feb 4, 2020
Steam User Rating: none, Epic Store exclusive
Interface Language: English, French, Italian, German, Spanish, Brazilian (Portuguese), Russian, Polish, Simplified Chinese, Traditional Chinese, Japanese, Korean
Audio Language: English
Crack: built-in (EMPRESS Crackfix V1/V2)
Gameplay
About This Game :
Hitler's hordes are back for more in this spine-chilling shooter from the makers of Sniper Elite 4! Abominable occult enemies, epic weapons and a harrowing new campaign for 1-4 players await in 1940s Europe, as you fight to save humankind from undead Armageddon!
Shocking New Campaign
The resistance have defeated Zombie Hitler and cast him into Hell – but the dead rise once again with greater hunger than before!
Continue the alternate history of Zombie Army Trilogy in huge new levels, and uncover a sinister plan that takes the Survivor Brigade across Italy and beyond!
Fight the forces of darkness in corpse-riddled canals, survive a Zombie Zoo, and journey to dark, inexplicable places no person has been before…and lived to tell the tale!
How To Install Zombie Army 4 Dead War Download Free
1. Download The Game.
2. Install The Game.
3. Play!.
Included DLCs
Carbon Weapon Skins

American sea captain character

Bloodsoaked weapon skins

Classic Boris Outfit

Crossbow Pistol Bundle

Crossbow Rifle Bundle

FG-42 Automatic Rifle Bundle

Flags Charm Pack

French Resistance Fighter Character

Gas Mask Headgear Bundle

Halloween charm pack

Halloween headgear bundle

Lee enfield rifle bundle

Lone Wolf Jun Outfit

Luger Pistol Bundle

M1 Semi-auto Carbine Bundle

Mission 1 – Terror Lab

Mission 2 – Blood Count

Mission 3 – Deeper than Hell

Mission 4 – Damnation Valley

Molten lava weapon skins

Mortar Shotgun Bundle

Occult Ritual Weapon Skins

Paratrooper Zombie Copycat Character

PPSH Submachine Gun Bundle

Renegade officer character

Repeater Rifle Bundle

Shotgun Pistol Bundle

Solid Gold Weapon Skins

Undead Airman Character

Undercover Karl Outfit

Wrapping Paper Weapon Skins

Zombie Gentleman Dress Uniform Character
Repack Features
Based on a release from Empress;

Nothing is cut / nothing is recoded;

Game archives have not been opened;

Game version: 2.02 build 2020.10.21.973201;

CrackFixV1 is located in the game directory (in the "Tablet" folder);

Installation time from 12 minutes (depending on the computer);

Repack from xatab;

PS. The medicine may not work for everyone. There is no other yet.
Download Zombie Army 4 Dead War Download Free

Torrent link
Download Zombie Army 4: Dead War [build 2020.10.21.973201 + DLCs] Repack by xatab.Torrent
Direct Link
Download Zombie Army 4: Dead War [build 2020.10.21.973201 + DLCs] Repack by xatab Direct Link
Part Links
Online Crack
Download Zombie Army 4: Dead War with Online
Download Zombie Army 4 Dead War Crack V1 & V2
Download Zombie Army 4 Dead War-EMPRESS Crack Only